Rush's classic album Moving Pictures turns 40 years old today. As someone who has written tens of thousands of words about the band I couldn't let the opportunity to commemorate the anniversary in some way, so I decided to resurrect an excerpt from the gigantic Rush discography deep-dive that I wrote for Stereogum back in 2014, with the odd enhancement and extension here and there. A remastered deluxe edition, if you will.
First off, though, some personal context. I was a little late to the Rush party, having grown up in a surreal (and unimaginable today) media-deficient wasteland that deprived me of music that would have been played on FM radio in the 1970s. By the time I first heard Rush's "Distant Early Warning" in 1984, I was at the perfect age (about to turn 14) to discover all this music that seemed alien to me.
With the popularity of music videos I was able to steadily absorb Rush's singles, both new and old, and it wasn't long before I started to catch on to how cool "Tom Sawyer" was, and still is. Those ominous synthesizers, those cryptic lyrics, that precise, powerful drumming. Not to mention the video, which has to be the most weirdly Canadian music video ever: cheap, workmanlike, decidedly unglamorous, Geddy Lee wearing those gigantic shades, hands on conga drums, recording the vocal track, wood grain on the keyboards, the snowy Quebec countryside outside Le Studio's big windows.
"Tom Sawyer" led me to "Red Barchetta", then "Limelight". I listened to my library's copy of Moving Pictures a little too much, and ended up shelling out six bucks for the tape. As the decades have passed, I must have accumulated five different versions of this masterpiece, and along the way I still find myself discovering new things about the record. Especially side two, which is, in all honesty, dwarfed by arguably the most perfect "side one" of any album I have ever heard. "The Camera Eye" slowly became a big favourite of mine – what a thrill it was to see the band perform it in 2015 – while the doomy minimalism of "Witch Hunt" has surprising staying power. As was always the case with Rush, the music was sprawling in scope yet so efficient and economical; Moving Pictures feels grandiose, legendary, larger than life, yet it's only seven tracks over 40 minutes. Any pomposity or bombast is continually offset by a sense of humility, which is a big reason why Rush is so endearing to so many people.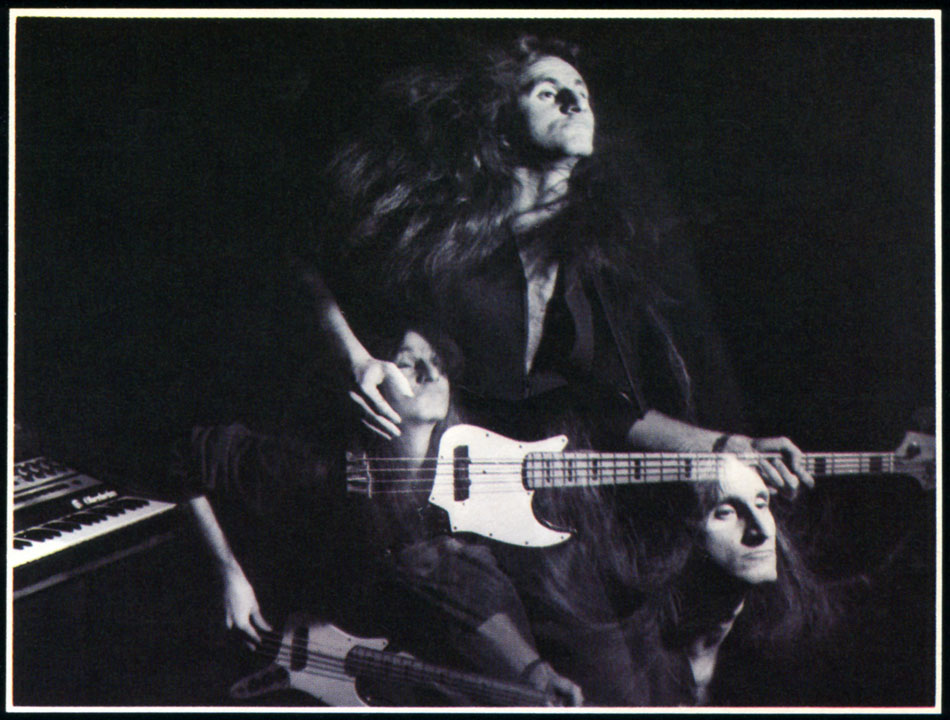 Neil Peart likes to think of Moving Pictures as Rush's proper first album. Up until 1980, Rush's career trajectory, while yielding several excellent records – and the odd important one – was a gradual process of discovery. Like every other band, the trio started off sounding derivative, then came the smart combination of progressive rock and heavy metal, and when they were finished with that, they attempted to find a perfect balance of prog, rock, and new wave. As great an album as 2112 is, as wonderful as epics like "By-Tor and the Snow Dog", "Xanadu", "Cygnus X-I Book II: Hemispheres" are, as pretty as "Closer to the Heart" is, as badass as "Working Man" is, Rush was never at a place where it wanted to be in the 1970s. It wasn't until "The Spirit of Radio" in 1980 where things started to feel truly right, and with the resulting Permanent Waves album in 1980 Lee, Lifeson, and Peart collectively realized yes, this is the music we want to make.
Released in the middle of a period where Rush completely changed what a rock trio could do with eight significant albums, Moving Pictures was the moment where all aspects of the band's now rich musical palette achieved the perfect balance. Heavy rock, yet with pop sensibility. Guitar-driven, yet utilizing cutting edge electronics. It sounds warm and crystalline, yet leaves room for ambiguity. Experimental, literate, poetic, catchy, accessible. Timeless.
Moving Pictures opens with a bang, or more specifically, the ominous, commanding whoosh of Lee's Oberheim OB-X synthesizer, as the esoteric "Tom Sawyer" makes an immediate impression. The most unlikely of crossover hits, "Tom Sawyer" was, and remains, a fascinating oddity. Musically its tone is more menacing than anything Rush had released before, yet dynamically brilliant, the deep growl of keyboard and the snarl of Lifeson's seminal riff offset by moments that range from playful (Lee's quirky repeated six-note synth melody) to the avant-garde (Lifeson's free-form solo) all the while anchored by Peart's precise, understated beat, which is just as catchy as the keys and guitars. Meanwhile, the lyrics, written by poet and Max Webster lyricist Pye Dubois and refined by Peart, are refreshingly vague for a hard rock song, a fascinating portrait of a modern day rebel, tapping into the theme of individualism that Peart always liked to do. Culminating in one of the greatest climaxes in rock history, Peart's restraint giving way to a spectacular series of drum fills and cymbal crashes, "Tom Sawyer" is Rush's most celebrated song, one the band – especially Peart – say is a joy to perform to this day.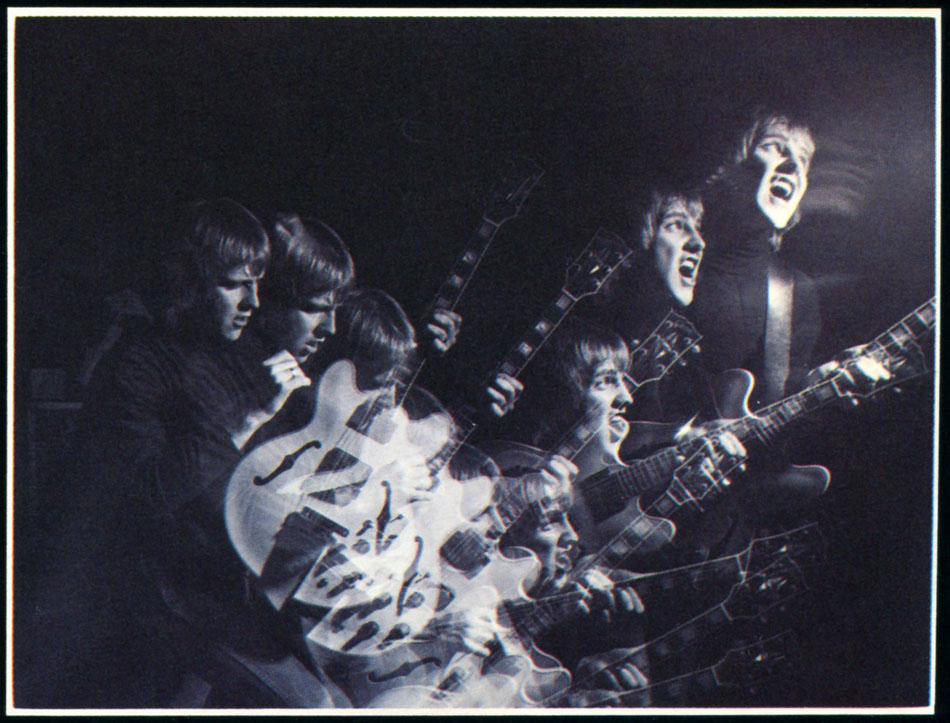 It's from one classic song to another, and another, and another, as side one of Moving Pictures refuses to let up. "Red Barchetta" is a gorgeous blend of wistful recollection and fantasy storytelling, Peart's futuristic tale of a pleasant drive in an illegal sports car that turns into a high-speed pursuit mirrored impeccably by the arrangement, quickly building up speed and momentum. Cleverly constructed around the Morse code syncopation for the airport identification code of Toronto's Pearson Airport, "YYZ" is just as complex and playful an instrumental as "La Villa Strangiato" three years earlier, but is far more concise, not to mention wickedly catchy and half as long. The much more straightforward "Limelight", meanwhile, boasts one of the best vocal hooks in the band's history, not to mention one of the finest examples of Rush's unique chemistry. Lee sings Peart's musings/confessions about fame in the modern age with empathy for his friend: "Living in a fisheye lens / Caught in the camera eye / I have no heart to lie / I can't pretend a stranger is a long-awaited friend." Especially noteworthy in that track is Lifeson's lonely and forlorn solo, one of his most expressive pieces of work on record.
Compared to side one, which is as perfect a first half of a record as you will ever encounter, side two is much subtler, but ultimately those deep cuts are just as rewarding as the previous four concert staples. Inspired by the work of John Dos Passos, "The Camera Eye" might be 11 minutes, but it's far from the Rush epics that dominated the 1970s. It's understated throughout, the band's arrangement clearing space for Lee to sing Peart's lines about New York and London, the thrumming and buzzing synthesizers very similar to what Laurie Anderson would explore in more detail that same year. The first in what would eventually be a quadrilogy that explores various aspects of fear, "Witch Hunt" sees Lifeson cleverly shifting his dominating riff to menacing and metallic to more elegiac new wave melodies. In contrast to that somber track is the vivid "Vital Signs", which not only revisits the reggae-tinged new wave sounds inspired by The Police, but anticipates further exploration in minimalist, electronic territory (when Peart's drumming gives way to the bare-bones snare "tick" it is so reminiscent of Joy Division's "She's Lost Control") which would result in the nearly-as-great Signals album a year later.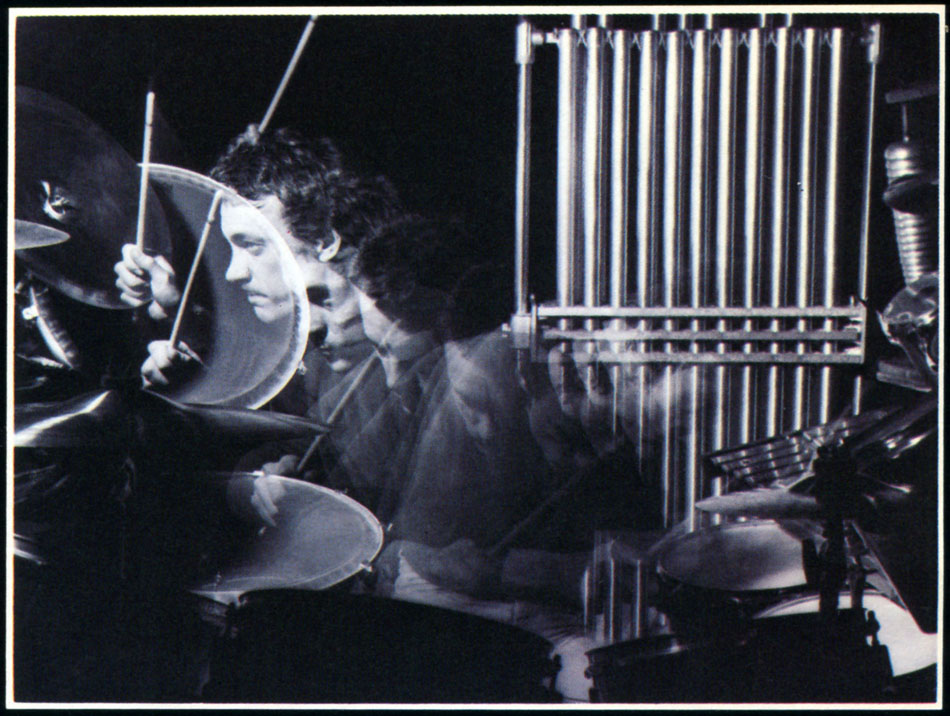 If that wasn't enough, Hugh Syme's cover art for Moving Pictures is just as wonderful as the music inside, its inspired use of triple entendre an apt reflection of the band's own collective sense of humor. Movers are hauling paintings in front of the Ontario Legislature – literally moving pictures – while a camera crew films them, creating moving pictures of their own. If that wasn't enough, bystanders are witnessing the proceedings and weeping, visibly moved by the pictures before them.
The surprise success of "Tom Sawyer" – peaking at 44 in America, 25 in Canada, 24 in the UK – would help catapult Moving Pictures up the album charts, peaking at number three in both America and the UK. It's Rush's biggest-selling album, and for good reason. In a career that's seen constant experimentation and evolution for more than 40 years, Moving Pictures was the one moment where all factors crystallized perfectly. Never content to rest on its laurels, Rush would continue to break new ground in the 1980s and beyond, but this will always be the band's defining moment, an unmitigated, undeniable classic.